It Takes A Village – 15 May
'It Takes a Village' is a one-day conference for anyone who is passionate about seeing the children in our churches and communities ignited with the love of God and released to bring his power like never before.
The day will be split in two separate parts, with different content depending on who you are.
Daytime
During the morning and afternoon we have sessions and seminars geared specifically for our community of Kids Leaders. If you want to attend these sessions, you will need to register on HopIn using the link below.
Evening
Our evening celebration is a movement-wide opportunity for our pastors, kids leaders, parents, grandparents and anyone who longs to leave a lasting legacy. This session will be publicly available on YouTube and no sign up is required.
We want you to be blessed and empowered as leaders, so that this emerging generation can stand on your shoulders and reach for more of the Kingdom than we have yet seen or imagined.
Speakers:
Rick and Becky Olmstead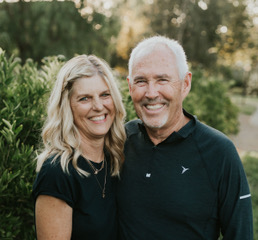 Rick and Becky have 30+ years of experience leading and planting Vineyard churches, a deep passion for children and youth, and have traveled the world encouraging pastors and advocating for this emerging generation. They love a good adventure, walking 10,000 steps a day, and hiking the trails in the hills of the central coast of California. They have two married sons, and two grandchildren.